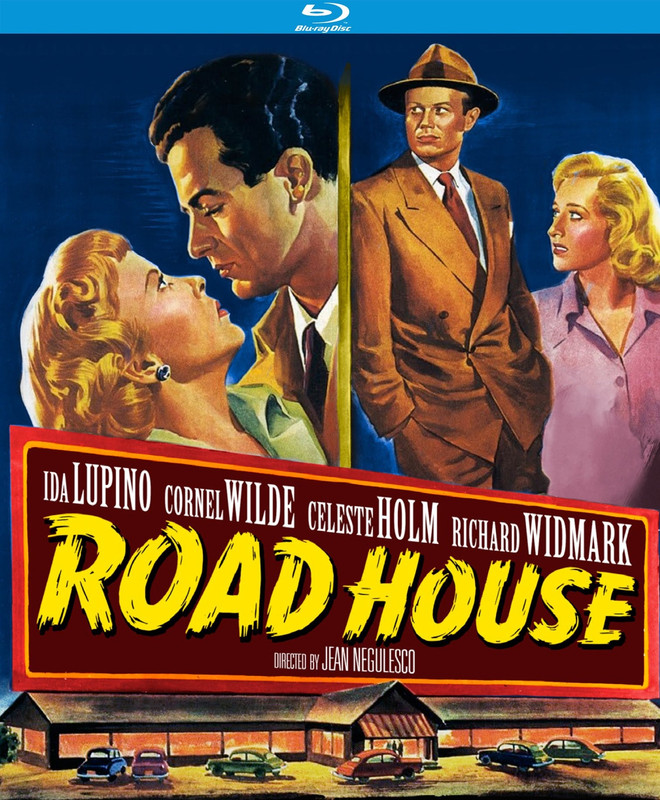 Rating 7.3/10
Runtime: 95 min
Language: English
Country: USA
Directed by: Jean Negulesco
IMDb Link: http://www.imdb.com/title/tt0040740/

Cast

Ida Lupino ... Lily Stevens
Cornel Wilde ... Pete Morgan
Celeste Holm ... Susie Smith
Richard Widmark ... Jefferson T. 'Jefty' Robbins
O.Z. Whitehead ... Arthur
Robert Karnes ... Mike
George Beranger ... Lefty
Ian MacDonald ... Police Captain
Grandon Rhodes ... Judge

Description: Jefty, owner of a roadhouse in a backwoods town, hires sultry, tough-talking torch singer Lily Stevens against the advice of his manager Pete Morgan. Jefty is smitten with Lily, who in turn exerts her charms on the more resistant Pete. When Pete finally falls for her and she turns down Jefty's marriage proposal, they must face Jefty's murderous jealousy and his twisted plots to "punish" the two.

Screens:

https://drive.google.com/file/d/0Bzph8sb3Hdu_YlhjZ1ZycjdEVDA
http://s000.tinyupload.com/index.php?file_id=88748466357584341575
Extra material included:
* "Killer Instincts: Richard Widmark and Ida Lupino at 20th Century Fox" - a 19-minute featurette with input from Eddie Muller, Robert Osborne and Rudy Behlmer among others, with plenty of info on Widmark and his solid reputation (avoiding the Hollywood lifestyle and being friendly to everyone) often opposing his unbalanced onscreen characterizations.
Video and audio information:
Video : 1.32 GB, 1905 Kbps, 23.976 fps, 720x480 ~> 720x540 (4:3), V_MPEG4/ISO/AVC x264 core 120
Audio : 128/55 MB (main/commentary), 192/80 Kbps, 48000 Hz, 2/2 channels, 0x55 = AC3/VORBIS, CBR/VBR
Subtitles (English, Spanish, French closed captions embedded in a movie, to play them choose Subtitle=>Sub Track in VLC Player and separate English, Spanish, French, Portuguese-Brazilian, Turkish, Serbian) posters and screenshots included
Dual audio track information
This movie contains two audio tracks, one is original English, and the other is commentary by film noir historians Kim Morgan and Eddie Muller. You can use VLC Player to easily choose between any of audio tracks (Audio => Audio track and switch to main audio track on Track 1, commentary on Track 2)